PVC/PE compound solid materials are made up with PVC solid materials and PE film. Compared with glass,it has more advantages in that it has higher intensity,its harder to break,better airproof,safer to deliver,easy to take,and one more,half the cost.
PVC/PVDC,PVC/PE/PVDC compound solid materials is based on officinal PVC solid materials and PVC/PE compound solid materials along with added PVDC as the high effective obstruct.The obstructine effect is 5 times or more of that if only PVC was used.This product can make up the shortcomings-low sealing and high ventilating.This product can effectively prevent water steam,oxygen and ultraviolet rays from destroying the tablets,suppository,capsule or other medicine inside.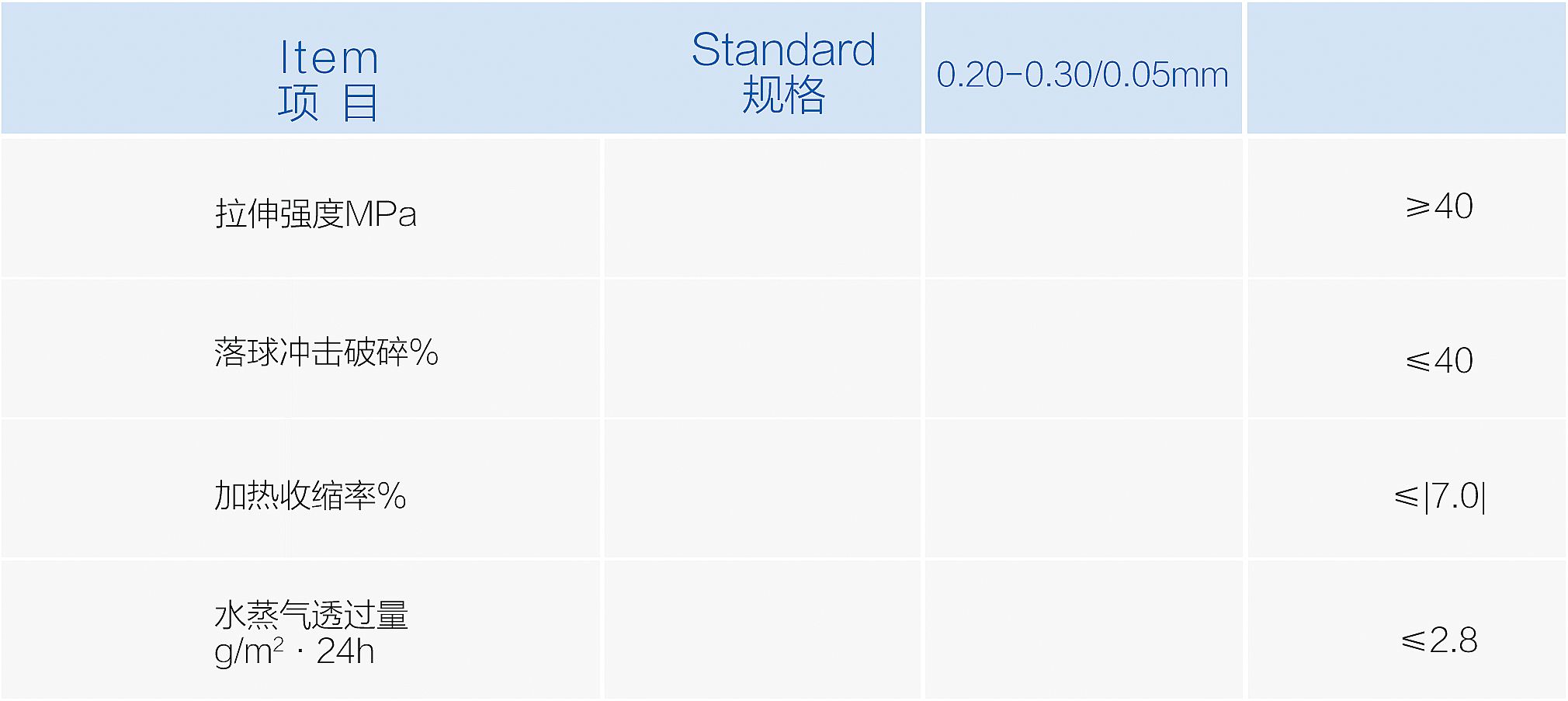 Structures: PVC/PE Specification:Width≤600mm, PVC Thickness: 0.10mm-0.25mm, PE Thickness 0.02mm-0.05mm, Inner holediameter: 76mm, Outer diameter ≤500mm, (according to different requirement).
Color:
transparent, brown, porcelain white. (according to different requirement)
Funcitions:
High transparency, little fish eye, porosity and rhyolite, fitness is high, easy to heat sealing.
Application:
Applicable to the pharmaceutical field liquid, Such as oral solid drugs, and other packaging materials.