ALUMINUM FOIL CONTAINER DESCRIPTION:

1.aluminum foil container are perfect for take-home and delivery meals. Designed with a leak-proof metal wall, they will not absorb moisture or grease, promoting freshness, increasing shelf life, and maintaining flavor. Then there is the added convenience –Aluminum foil containers are rigid enough to transport and stack easily.

2.Production aluminium containers are produced by high speed press forming. The foil is precision cut to size and shape and then pressed into its finished form by tools with closure tolerances of less than one hundredth part of a millimetre.

3.Hygienic Dirante's aluminium foil is hygienic because it is inert, and will not support micro-organisms.

4.barrier-proof means our aluminium foil container has no flavour or odour, and there is no risk of any food product 'tasting' of its packaging.

5.Perfect Partners Low-weight and recyclable, Dirante aluminium foil containers are the perfect basis for an innovative and environmentally-friendly minimal packaging system.

6.Economic and Versatile Dirante aluminium foil trays are more cost-effective than most alternatives. The versatile range of shapes, sizes and colours, combined with their lightness, their strength and their outstanding performance in automated dispensing and filling systems makes them an ideal first choice.

7.Cookability, Freezability, Microwaveability .

No other packaging material can match aluminium's ability.
- to conduct conventional heat.
- to withstand deep freeze temperatures.
- to accept being reheated in a microwave oven.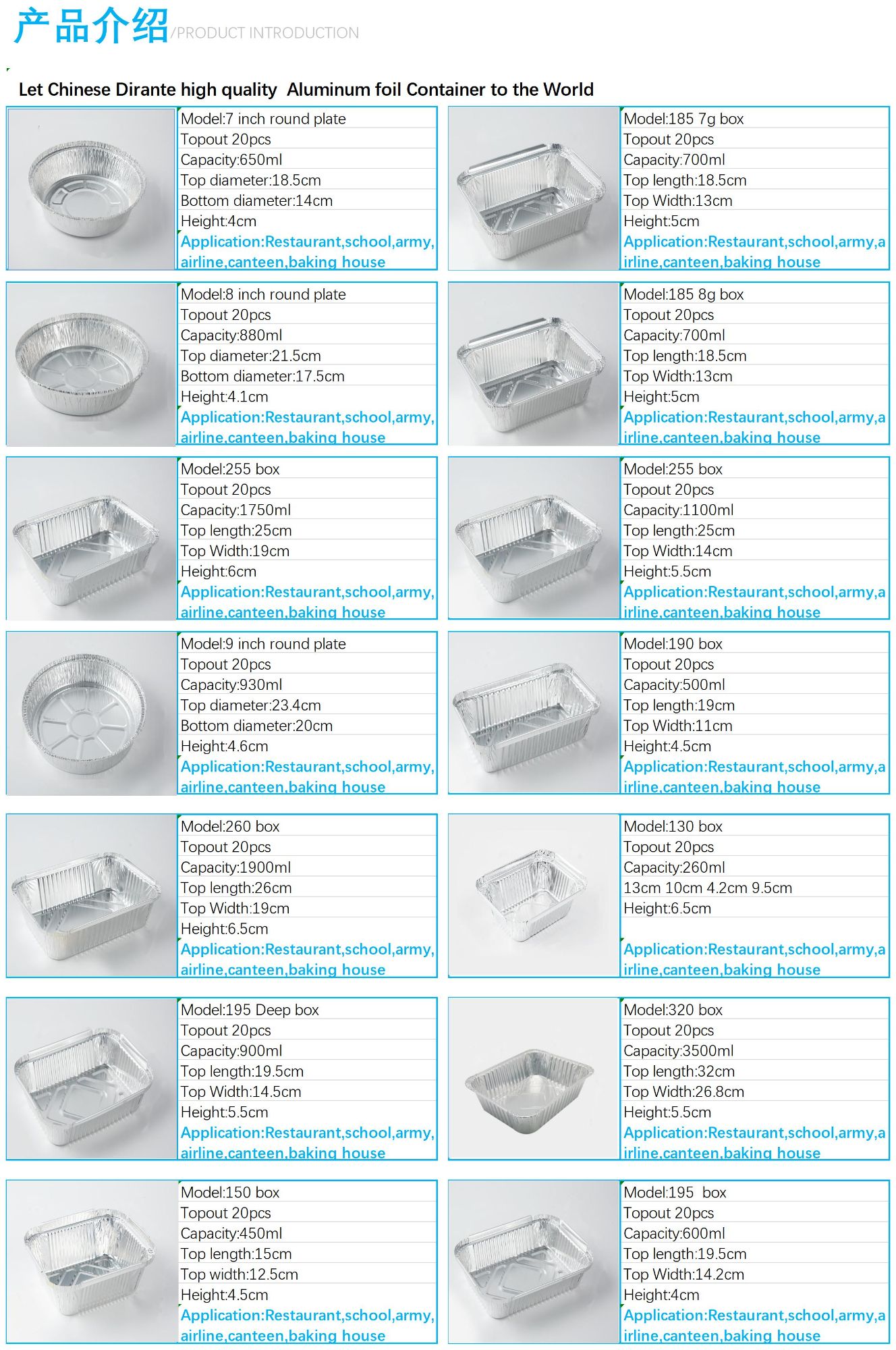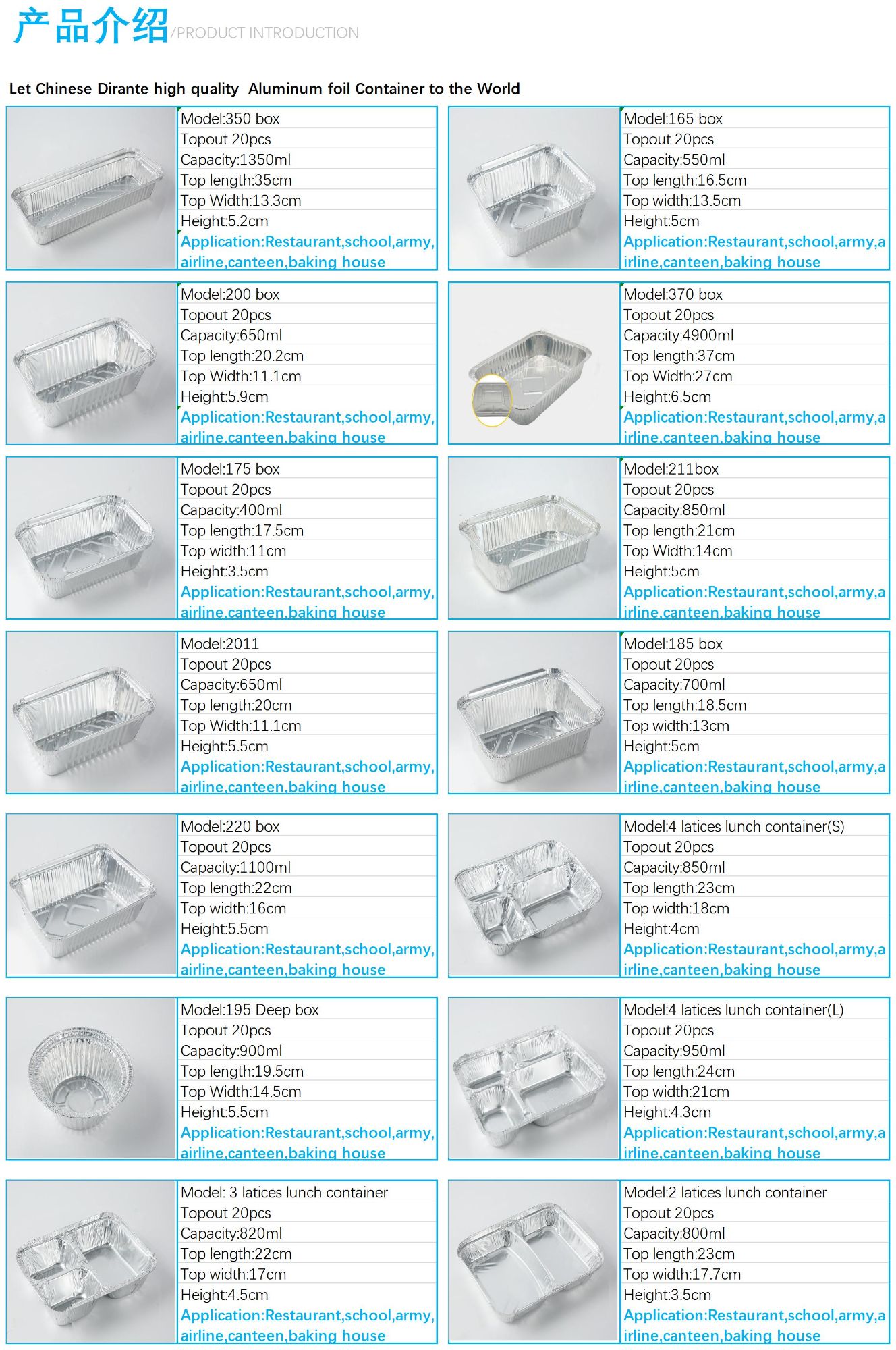 Aluminum Foil Container Frequently Ask Any Question:
Q: How can I get a sample to check the quality?

A: Sure, the samples can be supply for free, but shipping charge will be supplied or provide your express account such as FedEx, DHL,TNT, SF and so on.

Q: Is OEM provided?

A: Yes,the special size,the shape with LOGO,and packing box,sticker all can be produced as customized.

Q:How can I contact you to send enquiry?

A: You can talk with us directly in the web
B: Enter into Enquiry to leave massage to us
C:Please note that with more information to us for making more detail price for you
D:For foil container inform us the info such as: shape, size, weight, logo etc.
E :Welcome To Contact Us,
Our enthusiastic waiting for your call, patiently answer your doubts.
Dirante Aluminum foil is a high quality material, it has waterproof, anti-oil, anti-light, thermal, insulation and other functions, recyclable and environmentally friendly. Because of its unique combination of properties, which is widely used in food packaging, medical packaging, aerospace, and other fields.